I don't know whether it is a bug. I always met the problem that some tags of my "Watched Tags" always disappeared for no reason.
Today I finally found why it occurs (I always browse Stack Overflow with Google Translate. Due to I am not a native speaker, it will be faster to understand the meaning of a question with Google Translate):
To make it happen, there is a small example of a GIF image: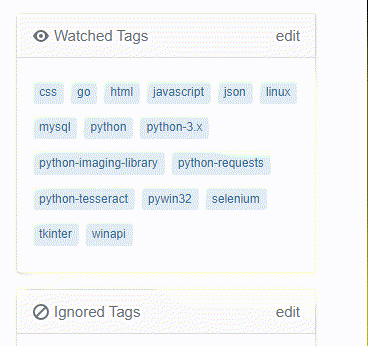 At the beginning:
In the end (Java has been added, but selenium and go disappear).
Step:
Open the Google Translate (in my example, I translate the page to Chinese)
After that, when you add any tag, another tag will disappear.